Tapping into Your Customer Insight
How Modern Marketers are Using Technology to Learn from Target Audiences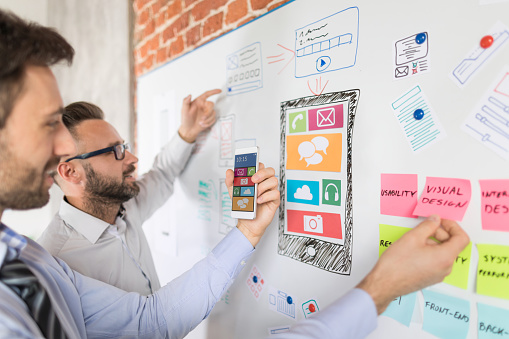 Marketers are continually challenged in the modern marketplace. Whereas marketing used to be a very internal, company-controlled business strategy, the digital transformation has opened up an entirely new realm of marketing possibilities. Companies across the world are now developing dynamic and interactive corporate identities in their online spaces.
Furthermore, that identity is largely shaped by customer interaction. Social media networking allows corporations to be 'humanized' and followers are able to engage directly, providing praise, feedback or grievances. In order for any modern business to remain competitive, companies must work with and learn from their customer base in order to better shape brand messaging, product development and organizational culture.
Industry Transformation: How Marketers Are Realigning Themselves for the Future  
With this new, digital marketing universe upon us, marketers are looking for the best ways to optimize online connections with consumers. Determining the best ways to learn from audience interaction to build strong, resonating corporate identities is a top priority for any modern marketer whose paying attention.
The Association of National Advertisers (ANA) established the Masters Circle, an elite program that brings together America's top marketers, to tackle some of the toughest challenges faced in corporate tech-marketing. Recently the ANA facilitated a chat-series with marketing giants, in hopes of highlighting the key challenges and opportunities that marketers face.
Let's check out how leading corporate organizations are adapting to a completely new marketing landscape:
Consumer-Oriented, On-Demand Business Models
Now more than ever, customers want services on demand. The internet has made it easier than ever for consumers to get what they want, when they want it, often from the comfort of their own home. For consumers, modern commerce has to be convenient. However, convenience looks different to every consumer.
This means that modern-day marketers need to get to know their customers and build on-demand business models that cater to client preferences. Furthermore, it's important to understand the different preferences of different target markets. An on-demand business model for Millennials will look much different than an on-demand business model for Baby Boomers. Building consumer profiles for all the targets you wish to reach will help you build on-demand business models that reach consumers on their terms.
Innovative Marketing Technologies
Technology is revolutionizing the way countless companies do business. In terms of marketing strategy, organizations should be utilizing tech innovation to strengthen their connection with consumers. The relationship between IT and marketing is much closer today than it ever has been before, and companies of all shapes and sizes should be capitalizing on that reality.
Using technology to better navigate online interactions with consumers offers huge benefits. It allows organizations to be more instant, precise, social and adaptable. Developing tools for online integration and consumer analysis allows business owners to identify trends and adapt marketing strategies to better reach target markets. This offers huge growth potential and allows companies to optimize productivity and better identify profitable opportunities.
Rebuilding the Marketing Skillset
In the past, the marketing strategy was limited to the boardroom. Marketing specialists would come up with the ways they thought consumers would be most effectively reached. However, technological innovation has changed that game entirely. In turn, business owners need to realign their marketing skills tool-kit to optimize customer interaction and make the most out of marketing efforts.
Social media analysis, search engine optimization and digital analytics are a huge part of expanding the marketing skill set. Furthermore, it's critical for businesses to develop a 'tech-marketing curriculum' to help train old and new marketing employees on strategies for successful online marketing.
For traditional marketing specialists who are used to 'controlling the conversation', giving up power to the social media jungle can be difficult. However, embracing the online consumer market helps modern marketers optimize influence by developing skill-sets that are data-driven and market-relevant.
Consumer Empowerment & Community Connection
Another key part of the digital marketing revolution is focused on the empowerment of consumers and the championing of community causes. First, empowered consumers who have a say on digital platforms are made to feel as though they're part of your business team. They're empowered because they feel like they have a direct influence on the products and services you offer them and the messages you send them. This offers the potential to create a strong bond between the company and consumer and lays the groundwork for loyal, long-standing customer partnerships.
Additionally, going a step further to include a social responsibility strategy in your overall marketing effort offers HUGE benefits. Bonding with consumers to identify community causes they care about allows your company to serve as a champion for these causes. By identifying these causes and using your online platform to support and promote them, you build trust with consumers and position your company as an ally in 'fighting the good fight.' Most of all, championing community causes means your company is giving back, and that's never a bad thing.
Above all, the key to optimizing your marketing strategy in a digital climate is all about bringing the fun back to marketing strategy. Online audiences are led by young, digitally-engaged consumers. So, business owners need to find the ways to excite this consumer base and revitalize some of the older target market groups.
Getting to know your online audiences is a huge part of ensuring your marketing strategies are fun and engaging. Treat your marketing strategy like a craft or an art form. Get diverse and inclusive – work to ensure that all members of your target market can resonate with your messaging. Inspire your target markets to think, dream and act. Most of all – create incentive and include consumers in your process. Engage your consumers and invite them to help you develop products, services, and brand identities that stand out.
Going Forward: Lessons Learned from the ANA Chat Series
All the information above is a summary of the insights provided by key marketing experts from consumer giants like Walmart, Lego, and Facebook. Taking the time to digest these ideas is a critical first step in revitalizing your marketing strategy to meet the demands of the digital marketplace.
No one can say for sure where the marketing world is going because tech innovation is continually evolving the digital marketplace. Therefore, it's critical for modern-day marketers to stay adaptable and continually work alongside tech development to optimize messaging and maximize target reach.
Change isn't easy but so long as business owners remain open to evolution, marketing strategies of the future will foster tangible connections with consumers that will help promote corporate growth and profitability. Furthermore, using technology to transform your marketing strategy and optimize your relationship with consumers, lays the foundation for a corporate identity that will stand the test of time.