Drive Office Productivity by Using These Popular Features in MS Word  
Microsoft Word is an incredibly powerful tool for office productivity, but you're probably not using all of these fabulous time-saving features.  Get the scoop!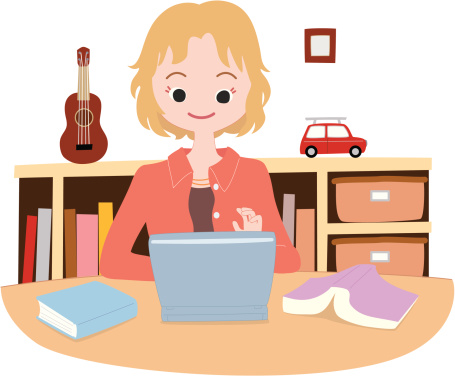 There are few software packages that are as pervasive in a variety of different industries as the Microsoft Office productivity suite that includes Word, Excel, PowerPoint, and Access.  The ability to quickly and easily edit, share and distribute documents is a massive draw for organizations, schools, and students, but few people fully master these powerful programs. Most people use only a small percentage of the tools that are available, which is unfortunate. There are significant productivity gains available to anyone who takes the time to dig deep and master the capabilities of these full-featured programs.  Ready to shave some time off your document editing or processing tasks?
Keyboard Shortcuts
The design of the ribbon across the top with commands also makes it straightforward to find the information that you want, with commands that are used regularly garnering spots in plain sight. Even with the ribbon available, there are repetitive tasks that could be simplified by using a keyboard shortcut.  There are plenty of options that will help you navigate through the system and make your work more efficient, here's just a few that you may find yourself using on a daily basis:
Ctrl+A – A great way to select all the text on the page
Ctrl+Y – Redo or Repeat your last action, to quickly apply formatting as you work through a document
Ctrl+K – Insert a link to the document at the point of your cursor
Ctrl + DEL – Delete word to the right of the cursor
Ctrl + Backspace – Delete word to the left of the cursor
Ctrl + Home – Move cursor to the beginning of the document
Ctrl + End – Move cursor to the end of the document
Ctrl + 1 – Single-Space Lines
Ctrl + 2 – Double-Space Lines
Ctrl + 5 – 1.5-Space Lines
F7 – Run spell check on any selected text or the entire document
Shift + T – Insert the current time
Shift + D – Insert the current date
If you're spending a big part of your day editing within Word, these keyboard shortcuts alone could save you time, effort and frustration!
Section Breaks
Part of the beauty of Word is the ability to create well-structured documents that make it easy for users to find what they need quickly and easily.  All it takes is a little planning and foresight — and a solid understanding of sections and styling — to output Word documents that your users will be pleased to use and that are ready for publishing in print or online.  Sections in Word allow you to differentiate between areas of the document, such as the title page, table of contents, main document and any appendices.  Create a section break in Word by accessing the Page Layout menu, and look under 'Breaks'.  A section break allows you to change formatting, almost like having a mini-document inside your main document.  If you've ever struggled with setting different page number styles on your Title page than on interior pages, this tip alone will be a lifesaver.
Working with Large Documents
When you're editing a book, school paper or other large documents, it's important that you apply the correct styling to ensure consistency of design and structure.  If you need specific fonts, font sizes, paragraph styles or another formatting, it makes sense to take the time to edit your styles before you even start typing.  You can begin defining your styles for the entire document by editing the presets under Heading 1, Heading 2, Heading 3 and Normal text — all of which can be found in the Style menu in the ribbon.  Select the style you'd like to edit, and making the change is as simple as making changes in the pop-up window and saving your adjustments. When you wish to apply that particular style to a block of text, select the text and then choose the level of style you would like to apply.
Using styles allows you to make universal changes to your documents.  For example, your boss wanted you to use Comic Sans font for all headers, but then when they realized how difficult that font was to read wanted it all changed back to Arial.  If you've properly applied and used your styles, this is the matter of a few clicks to update the entire document.  Styles are also very helpful when you're creating a Table of Contents, which you can do by clicking on the References tab and then clicking Table of Contents to insert your selection.  Header levels are translated immediately into levels in the Table of Contents, saving you valuable time and clicks.
Track and Compare Changes
It's not unusual to need to review someone else's Word document, whether you're in a contract review or simply editing out some sections of a marketing document.  The handy 'Tracked Changes' feature in Word provides you with a way of seeing exactly the changes someone else made in your document and allows you to accept or reject each change — and even add comments.  Access this feature by going to the 'Review' tab and clicking 'Track Changes'. Changes are highly visible and tagged to the user who made the adjustment.  What happens if you forgot to turn on tracked changes before you sent a document?  Don't despair, the 'Compare Changes' feature allows you to compare two documents with ease.  Click 'Tools', 'Track Changes', 'Compare Documents', and the modifications will be listed for your easy review.
Need to upgrade your Microsoft Office installations or considering moving to Office 365 in the cloud?