You Need More Versatile, Scalable Computer Solutions in Omaha – And InfiNet is Here to Provide Them
To be trusted with the responsibility of overseeing the security and well-being of business IT networks is not taken lightly by our team of IT support providers. We realize the many challenges faced by network administrators and have built our practice on being able to offer them the most versatile, scalable, and reliable computer solutions in Omaha.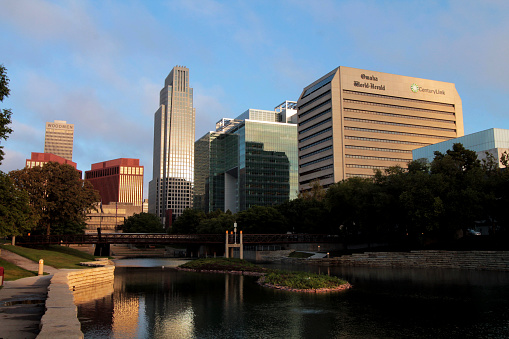 This happens on a client by client basis, wherein we learn incrementally how best to serve our customers with end-to-end technical and strategic solutions to any and all computer networking eventualities.
Because, at the end of the day, it's all about service, and how best to provide those computer services Omaha companies rely upon to be able to run their businesses on a day-to-day basis.
And, because running a robust computer network is as critical as being able to pay your staff and light bill (especially for those companies who face compliance audits) – you need trusted Omaha computer services that will get the job done, but won't blow your budget doing it.
We Champion Your Cause with Lasting Computer Network Solutions
Whatever IT network anomalies you may face are easily handled by our responsive computer network solutions team, which delivers:
And, the most attractive part of our Omaha computer support services for our prospective (and current) clients? Our best practices mean the job is done right the first time around – or we don't get paid!
InfiNet Solutions delivers the kinds of versatile and reliable computer network solutions your business outfit needs to remain afloat, competitive, and in compliance.
We help our fellow Omaha business owners get on top of their computer network issues and stay there, which vastly improves their entire operations – and even improves their bottom lines.
Ready for Your Omaha IT Consultation?
Are you ready to take your computer network support to a higher level? Let our skilled team of Omaha computer solutions experts guide you to complete business network optimization! Call one of our helpful agents today at 402.895.5777 or email us at [email protected] for a consultation and more details on how to get started.