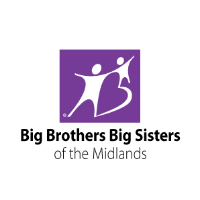 Big Brothers/Big Sisters of the Midlands is an independent affiliate of Big Brothers Big Sisters of America. The Midlands team of 37 employees provides local children who face adversity with professionally supported, one-to-one mentoring relationships that change their lives for the better, and forever.
Information technology impacts everything the organization does, including their agency calendars, individual and shared documents, and social media to various web-based databases.  Reliable and secure IT is a critical part of keepings operations running smoothly and connecting children with the support they need. 
The Problem: The Need for An Updated Communications Technology Platform
Big Brothers/Big Sisters of the Midlands needed to update the software on their on premise exchange server. Communication is a vital part of operations in the organization but their current infrastructure wasn't supporting their growing needs. Overall costs were increasing due to the constant need for back-up and it became clear it was time for a change.
The InfiNet Solutions team immediately knew the right solution and advised that the organization switch to Microsoft Office 365. In addition to the fact that it's a free solution for non-profit organizations, making the switch would also provide the long-term benefit of not having to manage technology in-house. With Office 365, Big Brothers/Big Sisters of the Midlands would no longer have to worry about project costs and capital expenditures.
As a long standing InfiNet client, Michelle Drake of Big Brothers/Big Sisters of The Midlands knew their team could trust the recommendation. With no in-house tech experts, InfiNet has long served as the reliable and trusted partner the organization can turn to. 
"Initially, they just provided domain and web-hosting," says Drake. "As we grew, we needed more sophisticated IT and they helped us make the informed and cost-effective decisions.
"We've had IT support from InfiNet for all of the 12 ½ years I've been with the agency," continues Drake. "Their support is extremely important to us as we don't have anyone on staff with the expertise possessed by InfiNet's owners and tech support staff. It's InfiNet who helped guide us through our growing pains with technology."
The Solution: Updated Server Technology to Drive Productivity and Cut Costs
The InfiNet team worked quickly to get the organization up and running with Office 365 and ensure a smooth transition. Since then, the Big Brother/Big Sisters team is now able to work smarter, not harder. With more of their workforce working remotely, Office 365, Skype for Business, SharePoint Online, and OneDrive are all great solutions that allow team members to get work done from anywhere.
InfiNet was also sure to activate Exclaimer Signature Manager for the Big Brothers/Big Sisters team. This allows the team to centrally manage and update signatures, which is important when holding fundraisers and events. Exclaimer and Office 365 are great cloud solutions for nonprofit associations in Omaha, Nebraska. Thanks to InfiNet's recommendation and implementation of these products, Big Brothers/Big Sisters of the Midlands have come to experience the benefits of streamlined and cost effective technology.
The Outcome:  A Continued Technology Partnership to Ensure Productivity and Optimization
The InfiNet team continues to provide flat-flee managed services for Big Brothers/Big Sisters of the Midlands, along with the handling of their technology procurement, managing their current IT infrastructure, and consulting with them on selecting technology to support their ongoing growth.  Plus, they work together to develop a long-term IT roadmap and budget so they never have to worry about costly surprises.
"If you asked me to pinpoint one great thing that InfiNet does for us, I can't," says Drake. "They truly take care of it all. They set up our new employees, they back up our data, they provide us with security, replace hardware and the list goes on."
"Their Help Desk does a fantastic job fielding questions from individual employees and takes care of their IT issues," continues Drake. "We rarely have to wait to be helped, and their techs are very friendly and knowledgeable.
The partnership has been especially helpful for Big Brothers/Big Sisters of the Midlands considering their status as a non-profit organization. InfiNet has extensive experience offering technology for non-profit organizations in Omaha. Their team is passionate about providing cost-conscious technology solutions to help these organizations thrive. This experience and passion have been invaluable for the local Big Brothers/Big Sisters chapter.
"We would absolutely recommend InfiNet to other businesses and non-profits in Omaha," says Drake. "The owners and technicians at InfiNet understand the budget constraints facing non-profit organizations. They work with us to overcome challenges and they provide the best equipment, hardware, and software, at the best prices!"
Is your Omaha organization trying to overcome technology growing pains? Contact InfiNet Solutions right away at (402) 895--5777 or [email protected]. Their team of experts can help any organization develop a long-term IT Roadmap, with the best solutions at the best prices.