Why You Must Replace Your "Subpar" IT Service Company.
The technological resources that your small business uses on a daily basis are more than just "tools" in the traditional sense. In many ways, they're the very foundation from which your 21st-century operations are built.
IT is how you communicate with your clients, guaranteeing that you can perform the type of work that meets their needs and exceeds their expectations.
It's how your employees communicate with one another, and come together to form something much more powerful than any one of them could have on their own.
It's also how you address the challenges of today while getting ready for the demands of tomorrow—Carving out a competitive advantage for your business that will carry you through into the next decade and beyond.
However, none of this makes any difference if your subpar IT service company is killing your chances.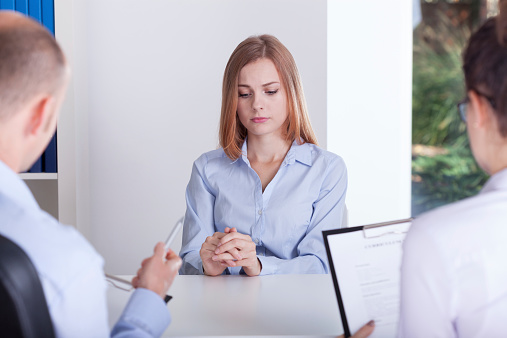 Many IT service companies get a low score from their clients. Lengthy response times, reactive approaches to technology, excessive turnover rates and high prices with poor value are all among the many factors that small businesses have just "learned to deal with." But you shouldn't!
Here are a number of reasons why you should replace your subpar IT service company with a competent one.  
They're Not the Only Ones Who Know Your Network.
One of the major reasons small business owners are hesitant to look for alternative IT service companies is the fear that they won't be able to find another that knows their network like their existing provider does. Regardless of the quality of your relationship, you can't argue that it's taken time to build. Third-party representatives have come in and examined your system, what you need, and what you're trying to do. It will be difficult, if not next to impossible, to start all over again. Right?  Wrong.
In truth, your service provider should be documenting every aspect of your IT infrastructure in detail. Diagrams, passwords and asset documentation should all be readily available to you. All of this information can be turned over to your new provider, giving them an excellent starting place to make your IT foundation stronger than it was before.
Your IT Isn't as Unique as You Think It Is.
We're not saying that your business isn't unique in the marketplace. Undoubtedly, there are things you do that nobody else can match — This is likely why you have such a strong relationship with your customers in the first place.
Luckily, this doesn't extend to your IT infrastructure. Sure, things were built with your specific business in mind. However, a true IT expert will have seen it all before. Competent network engineers are ready for anything and everything they encounter.
The Transition Won't Be as Tough as You're Anticipating.
High-quality IT service providers are used to taking over for competitors who aren't living up to their customers' expectations. While it's true that there is always the potential for some risk, it's nothing that good short- and long-term planning can't resolve. Remember that you're bringing a new company into the fold—So leverage the power of their experience to your advantage.
The Benefits Outweigh Any Potential Disadvantages.
All of this gives way to the most important factor of all—the fact that the benefits will far, outweigh any perceived negatives you may be worried about. Sticking with your subpar service company isn't just killing the return on investment for your IT assets, it's literally stifling the growth of your business.
It's making it harder, not easier, to do the essential work you're responsible for.
It's causing you to lose hours of productivity due to unintelligent infrastructure design and unnecessary catastrophes like server failure.
It's causing you to play catch-up because you're being reactive rather than proactive.
A truly great IT service company is more than just a solutions provider. They're a partner in your business success.  They're not just proactively maintaining your IT environment, repairing small problems today before they have a chance to become bigger and more expensive ones later—They'll act as your virtual CIO, providing you with the expert insight and advice you need to align IT with your long-term strategy.
Absolutely none of this will be possible if you stick with your subpar service company. If so, you're hurting your chances of successful growth for your business.
Even though the decision to switch is appropriate, replacing your subpar IT service company can be stressful. Luckily, the hardworking team at {company} is ready to stand by your side every step of the way. If you're in {city} and would like to find out more about this or other IT related topics, please don't delay — Contact us by phone at {phone} or by sending us an email to: {email}