Which MS Office 365 Plan is Best for Your Business?   Which Version of Microsoft Office 365 for Businesses or Enterprises is Best for You?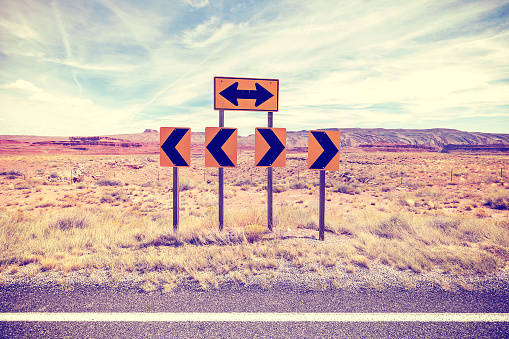 It's easy for most businesses to justify a switch to MS Office 365.  Microsoft keeps their apps updated and has a good reputation for providing robust, industry-standard software.  Many companies rely upon Microsoft products because they provide them with the right features and help them remain compatible with their outside business partners and customers.
What do you get with MS Office 365 plans?  Besides core software like Word, PowerPoint, OneNote, and Excel, some plans also bundle in apps for productivity, communication, business intelligence, security, and more.  Plans also come with generous allotments for cloud storage.  In addition, Microsoft has kept their monthly and yearly pricing fairly modest, and they offer various plans that can suit the needs of everybody from home business owners to global enterprises.
Choosing the Best MS Office 365 Plan for Your Needs
You can drill down to all of the prices and features for every MS Office 365 plan on the official website.  While you won't lack for choices when you view all of the different plans, the variety may seem overwhelming at first.  These summaries of popular MS Office plans should help you narrow down your choices.
Small- to-Medium-Sized Businesses
Microsoft tailored these three plans for SMBs:
Business Essentials: This low-priced plan only costs $5 a month per user with an annual subscription.  You can also pay $6 a month if you don't want to pay upfront for an entire year.  You get online access to core software like Word, PowerPoint, Excel, and OneNote.  Microsoft also gives you cloud storage for email and documents, but you don't get Outlook.  In addition, you can use productivity and communication software like Flow, SharePoint, Sway, Skype for Business, and more.  While some of the software may function fine on mobile devices, you don't have access to the mobile versions.
Business: This plan costs slightly more, but it isn't exactly an upgrade over Business Essentials. Instead of only getting online access to the core software, you can download the software to your PC.  This plan does include Outlook, and Business Essentials does not.  You also get OneDrive storage and mobile applications, but you can only access two of the extra productivity apps.  You will pay $8.25 a month for each user with an annual commitment.
Business Premium: This plan offers you a combination of the features you get with Business and Business Essentials.  You get all of the productivity, communication, and mobile software.  You get Outlook for email management, and you can also download the core software to your PC.  The annual prepaid price is $12.50 for each user.
Enterprise MS Office 360 Plans
If you have a larger company or more sophisticated requirements, you may find that one of the MS Office 360 plans satisfies you the most.  These plans may cost slightly more than their comparable plans in the section for smaller companies.
This is a quick overview of the Enterprise plans:
Office 365 ProPlus: ProPlus closely resembles Business Premium.  It also comes with more sophisticated business intelligence tools that you can use with MS Excel.  It should cost approximately $12.50 per user per month.
Enteprise E1: You can think of this plan as an upgraded version of Business Essentials.  It offers online-only access to core programs.  However, you also get a portal for corporate videos and the ability to broadcast meetings to large groups.  You pay $8.00 a month for each user for Enterprise E1.
Enterprise E3:This plan offers you a combination of features from ProPlus and E1.  In other words, you get the downloadable software and access to the video and meeting software.  Expect to pay about $20 a month for each user.
Enterprise E5:  This high-end version of MS Office 365 will offer you the features of Enterprise E3. Plus, you can use Office PBX, a cloud solution for managing your phone calls. Your estimated cost should run about $35 a month per user.
Education and Home
If you just want a version of core software and cloud storage for home use, you might consider Microsoft Office 365 Home.  For instance, your kids can use Word for homework.  You can use Outlook for emails or Excel to manage your budget.  You can install this version on up to five devices, and you will pay $99.95 a year if you prepay.  If you pay monthly, it costs $9.99 a month.
Microsoft also offers a few different plans to students, educators, and educational staff.  They even provide the most basic version of their educational plan for free.  They charge for plans that also include features like advanced analytics and security.
How to Pick the Best Microsoft Office 365 Plan for Your Company
Microsoft certainly provides their customers with plenty of choices.  Besides the types of plans listed above, the company also has plans for nonprofits, government agencies, and first line workers.  You should be able to choose an option that offers you what you need the most for a budget-friendly price.
At the same time, Microsoft won't let you substitute one feature for another on any plan.  If you require a feature that doesn't appear on your plan, you may have to upgrade to get it.  For example, you might want Access to manage databases, and you can't get Access with the Business Essentials plan.  If you want downloadable software, Outlook, and Sharepoint, you need to choose the Business Premium plan over the Business plan.  This means that you could find yourself paying for some features you won't use in order to get everything that you want.
At the same time, Microsoft keeps their monthly and annual subscription rates fairly modest.  If you tried to buy different kinds of software to handle all of these tasks on your own, you would certainly spend more money.  Most subscribers probably don't use every feature they have in their plans.  At the same time, many subscribers do rely upon the features that they do need every day.  Microsoft offers their customers free upgrades, state-of-the-art software, cloud storage, and many other features.  No matter which plan you choose, you will probably find that you got a reasonable deal.