How a Mobile Device Management Platform Can Help Boost Your Security Here is a description of how Mobile Device Management Platform is being used to boost security in small and big firms all around the world.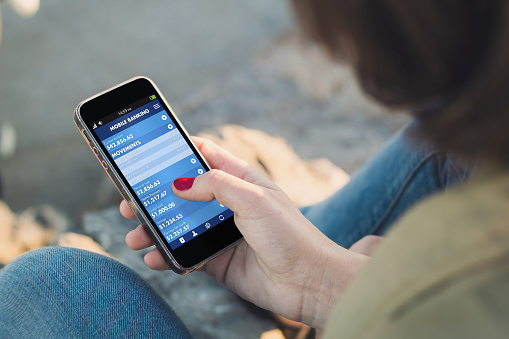 Mobile device management (MDM) is a term used to administer mobile devices such as tablets, smartphones, laptops, and desktop computers. MDM is usually implemented using third party software.
Why it is Necessary.
MDM is used to ensure that employees are productive and that they do not breach company policy. Most organizations use the MDM platform to control the activities of their employees that might have an effect on their operations. Such a platform is mainly concerned with segregating corporate data, securing documents, emails, and enforcing corporate policies. Most of the areas it deals with are to do with the security of an organization. The implementation can be on-premises or via the cloud.
Some of its functionality can include the configuration settings of applications on mobile devices. In recent years, providers of MDM platforms have added desktops and laptops to the list of devices they manage.
By protecting and controlling the data and the settings on applications for all devices connected to a network, MDM can cut down support costs and the risks a business is exposed to. The primary goal of an MDM platform is to optimize security in an organization while cutting down cost. With mobile devices flooding the market and a part of business operations, having a tool that lets you monitor the device is necessary.
Find the Balance with MDM.
Data security and preventing data leaks have been the main driving force for MDM platforms. In recent years, a lot has been achieved in this area. The various MDM platforms can manage the security of devices without reducing functionality. The MDM works for both corporate-owned devices and personal devices. With a robust control of your security, you can prevent the loss of sensitive data that could have an impact on your competitiveness.
Have some Clear Goals in Mind.
As you search for an MDM platform, you will discover that there are many of them out there and they all have unique approaches to managing the security of your data. All of the approaches will have their weaknesses and their strengths. However, you need to understand the goals you have before making your choice. One of your main goals should be to secure your data while providing a simple and efficient user experience for users of the network.
Improve the Security of Your Data.
When an organization decides to implement an MDM, security is usually their primary goal. Some of the measures that an organization can take to improve security are to enforce encryption and a passcode. Additionally, it should have a means to wipe the device if it is stolen or lost. These are the basic features offered on a standard MDM platform. However, some advanced MDM platforms such as Maas 360 also have some extra features. For instance, it can restrict copy pasting, taking screenshots, blacklist, and whitelist apps, and even limit the access time of some apps by the time of day.
With the rise of infections amongst mobile devices, it is important to get only the best. It is estimated that there are 16 million infected devices around the world at any given time.
Some of the Measures an Organization Can Take to Secure Mobile Devices.
While an MDM platform is great, users still need to take some steps to ensure that they are secure. Here are some of the things organizations can do to stay safe:
Hold seminars to educate employees about app security. Inform employees about the dangers of downloading third party app and the risks of having weak device permissions on a device.
Restrict employees to downloading applications from authorized sources only. This can be sources such as Google Play, the App Store, and the organization's app store. The rule needs to be enforced at all times when possible.
Act quickly if something goes wrong. It is important to have automated policies for mobile devices when it is discovered that a device is compromised or has a malicious app installed.
Keep Work Data separate from Personal Data.
If an organization decides that it will make use of an MDM platform, employees may raise issues to do with the privacy of their data. For instance, they may wonder if the organization will now have access to their private emails, their photos, and texts. On some of the most sophisticated MDM platforms such as MaaS360, it is possible to create user environments that keep personal and work data separate.
This is known as containerization. In essence, the MD creates a sandbox where all company activities are supposed to take place. When the employee leaves the sandbox or has their device stolen, a selective wipe can be done to ensure that all corporate data is removed from the device. Personal data will not be affected by the wipe. It is important that all employees understand the importance of MDM platforms in securing organizational data.
The Benefits of Central Management.
Whether the IT department runs the MDM platform or the work is outsourced, the ability to manage everything from a central point is ideal for efficiency. It also eliminates the cost and headache of trying to manage each device individually.
Picking the MDM.
While many SMEs continue to embrace MDM, many of them know that a one size fits all solution is not possible. Besides that, with evolving security threats, it is important to choose a platform wisely.
Get the right experts to help you make your choice. They can help you make just the perfect choice for your security needs. Besides that, they can contribute to managing the MDM for you. Trying to choose from among the top vendors of MDM platforms by yourself can prove to be quite a nightmare.
Summary.
Employee's devices are here to stay, and they will continue to play a crucial role in the workforce. It is thus up to businesses to come up with a way to manage them before they cause a major security breach. MDM platforms are the perfect tool to ensure that an organization can reduce the risk of leaked data.