Hey All You Social Media Junkies… Psst… Social Media Isn't Just For Slacking Off At Work Anymore – Yammer Is The Best Social Media Platform For Your Business!
Microsoft's business social media platform – Yammer – has everything you need to boost productivity at your place of business.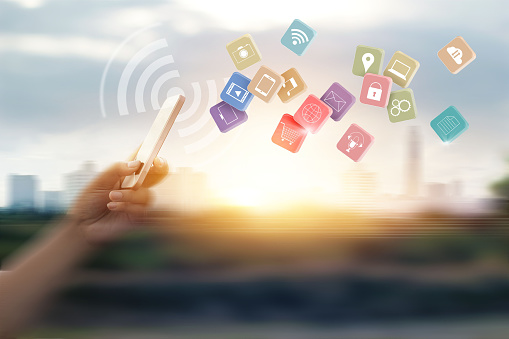 In September of 2008, Microsoft developed the social networking service known as Yammer. Designed to boost connections between businesses and enterprises, Yammer comes with many features and benefits that will prove invaluable to business-owners, employees, and other involved parties. Yammer is moreover easily integrated within Office 365 and ultimately, this product has an excellent track record of boosting workplace success.
One of the best benefits of Yammer is the ease of connecting with others. In order to get started with the program, the users will need an email address which coincides with the company's network. Clients and other people who contribute to the business will likely need access to an external network, which can be created by the business owner.
Just about every entrepreneur aspires to grow his or her own business and Yammer helps to make this possible. The program allows company employees to communicate with one another, keep track of ongoing assignments/tasks, and exchange thoughts and ideas, regardless of geographical location. However, the ability to communicate with ease and effectiveness is not the only pragmatic upside to using Yammer.
In addition to simplifying communication, business owners will discover that Yammer provides insight into what each colleague is working on in addition to their areas of expertise. In a day and age where awareness and collaborations are often imperative for workplace success, Yammer's ability to keep all company members on the same page will greatly benefit the business as a whole, thus ensuring maximum productivity.
Communication and keeping all workers on the same page are great priorities for any company. However, businesses that use Yammer will find that it's an advantageous element to have in the marketplace. Many competing businesses either may not be aware of Yammer or may be unsure how to use it. These companies may therefore rely on sending mass emails to employees or scheduling conference room meetings, as opposed to using Yammer, where the content can be reviewed anytime and matters will not be complicated by a worker who misses a meeting for whatever reason. Ultimately, Yammer is a professional asset that saves time, capital, and trouble for business owners and the people who work for them.
Businesses and companies that use Yammer will moreover find that the program incentivizes and encourages their workers, which can make all the difference in the world. Many studies and successful people have affirmed that one's work environment and atmosphere greatly impact their levels of professional excellence. Yammer's 'praise' program congratulates workers when they do well. While some people may view this as wholly insignificant, at best, it can make a considerable difference for a staffer who has experienced a long, grueling, trying day. Nine times out of ten, when employees thrive, the business thrives, as a whole.
Not only does Yammer incentivize current employees, but the program also makes the training process for staff considerably easier and less expensive. Many businesses struggle with bringing new people on board and teaching them everything there is to learn and know about the company. However, with Yammer, new staffers are able to quickly communicate with a network of colleagues and learn the ins and outs of the business. Employees who feel comfortable and at ease in their place of business are markedly more likely to perform at higher levels and stay with the company.
The marketplace is an inherently competitive environment. Businesses with the best tools, operations, and employees are notably more likely to grow and succeed than their less advanced counterparts. Yammer provides a viable opportunity for companies to communicate more effectively, network with colleagues, incentivize staffers, and simplify the process of bringing new employees on board. Are you ready to take your company to the next level?