BreakFix Vs Managed IT Services What You Need To Know When Selecting IT Services Is Your Break/Fix IT Company Costing You Too Much? You Need Affordable Managed IT Services in Omaha, Nebraska
Managed IT Services are the most cost-effective way to keep your computers and network up to speed. It's a predictable way to ensure your technology will run at peak performance. For a monthly, fixed, and easy-to-budget-for fee, you'll have today's latest IT technology.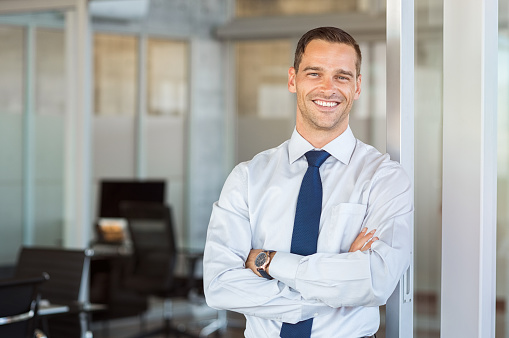 Without Managed IT Services, your system is vulnerable to crashes, viruses, and downtime. You can't be sure that it's properly maintained. Regular monitoring and patching is essential these days.
Downtime due to IT issues? This can really slow the work flow, plus everyone's attention is focused on the network problems instead of their jobs.  It's hard to even figure the cost of downtime due to network failures. For instance, a system failure at Virgin Blue in 2010 went on for 11 days, finally affecting over 50,000 passengers. Yes, Virgin Blue suffered financially, but the real damage was to their brand name.
IT Security
With all the malicious IT threats circulating today, avoiding them can be challenging. All types of viruses, malware, and ransomware are being released today to unsuspecting users. These viruses can work their way through all your connected devices, shutting them down. In a ransomware attack, cyber thieves hold your data hostage until you pay the ransom. Sometimes, even after paying, you still don't get full access to your records.
If your data is breached, and you operate under stringent regulatory guidelines, you can expect to pay hefty fines and possibly face litigation from your customers!
All it takes is one link in a phishing email that an employee clicks on. When this happens, who are you going to call? The break-fix company might get there today, but it often requires them several days to respond to a call.
You're left without your data, and your business operations cease. You can't bill your customers. You can't provide services for them. Customers may get upset and take their business to your competition. Your profit margins can suffer significantly.
With Managed IT Services from InfiNet Solutions, this whole scenario can be prevented. For a reasonable monthly fee, we'll monitor your network and block cyber-attacks before they occur. We also train your employees to recognize phishing emails. We'll teach your staff what they need to know in order to avoid cyber-breaches.
Remote Monitoring and Management
One of the best things about IT Managed Services is that problems can be detected and repaired before they can negatively affect your business – and in most cases, before you even know there was a problem.
With proactive remote network monitoring, patch management, upgrades, and computer optimization, your technology will run as it should. You can come to the office in the morning without worrying that your server went down during the night.
Managed Services provide remote monitoring of your system 24/7, so you'll reap the benefits of optimal-functioning technology. And, you won't have to worry about hackers and viruses. Remote monitoring management (RMM) detects these too and stops them in their tracks.
Backup and Disaster Recovery
Included in that affordable monthly fee, you'll have a reliable backup and disaster recovery plan in place. Onsite backups aren't enough. Your data will be stored in a secure cloud solution that you can access whenever and from wherever you need to.
In this day and time, business owners are realizing that they're just as vulnerable as anyone else when it comes to natural disasters, fires, power outages, and that sort of thing. We'll ensure that your data stays high and dry in a secure data center. As long as you have a mobile computer or device, it will be there for you and your designated users.
24/7 Help Desk Support
If you require support, service, or just have a question about the software you're using, you won't be alone. A trained technician will answer your call.  If they can't help you, they'll find someone who can. That's part of our Managed IT Service. The peace of mind you'll have is priceless.
Mobile Device Management
Many businesses in Omaha allow their employees to use their own devices at work. But, are they using them securely?  How do you know they are? An MDM solution ensures they will.
And if a device is lost or stolen, we can remotely clear your business data from the device. If a disgruntled employee leaves with your confidential information, wouldn't you want to do this?
There's so much more we can share. The best thing for you to do is to schedule a no-obligation consultation with us. We can come to your office at your convenience, and answer all of your questions. Once we do, you'll be convinced that InfiNet can save you money in too many ways to mention with our Managed IT Services.