Microsoft Office 365 Consulting
Provide your workers with the collaborative tools that they need to get business done regardless of their physical location with cloud-based productivity software from Microsoft.

WatchGuard Routers
BYOD (Bring Your Own Device) is happening with a vengeance at businesses throughout the world. Protect your network without slowing down the speed of business with WatchGuard Routers.

Allworx Phone System
Whether your physical phones are analog or VoIP, an Allworx business phone system provides you with a flexible platform so you can bring in the new and adaptive communications technology you need to support your business.
Lenovo Servers
Lenovo is an industry leader in the server space, with excellent storage configurations and the small footprint that is ideal for small- to medium-sized businesses – without sacrificing storage space or computing power.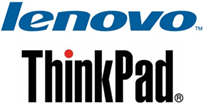 Lenovo Laptops
As the world's second-largest PC vendor, Lenovo helps lead the pack with offering reasonably-priced yet powerful laptop computers for business and personal use.


White Box CAD Machines & Workstations
Need something special, without a high-powered price tag? Let us build you the ultra performance CAD machine or workstation that you need to solve big problems.
Microsoft Surface Reseller
Make your workforce truly mobile with the Microsoft Surface tablet – fast and powerful enough to replace your laptop and with the productivity tools such as a fully-functional keyboard and kickstand built right in.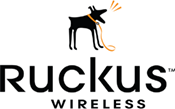 Ruckus Installations
Provision your LAN quickly and painlessly with a Ruckus Wireless Installation. Provide access points for mobile devices with with ease while still allowing for remote troubleshooting.

Datto BDR
Keeping your business safe is always your first priority – and making sure the data under your charge is backed up properly and fully secured is a specialty of Datto. Instant Virtualization technology works locally and remotely to ensure you have a complete backup and disaster recovery solution at your fingertips.