Take Control Of Your New Years Resolutions With IT Services Searching for and hiring an experienced IT management service provider can help give your accounting business the successful edge in 2017
Turning over a new leaf in a brand new year doesn't have to end with personal resolutions. As you begin 2017, consider how you can improve your accounting business by setting goals for a successful new year. As the start of 2017 looms, it's important to analyze how much of your daily operations can be overhauled with proper IT solutions.
Recent research in the Journal of Accountancy has found that IT related issues can monopolize a large part of staff time, which can be reduced by hiring a proper managed service provider.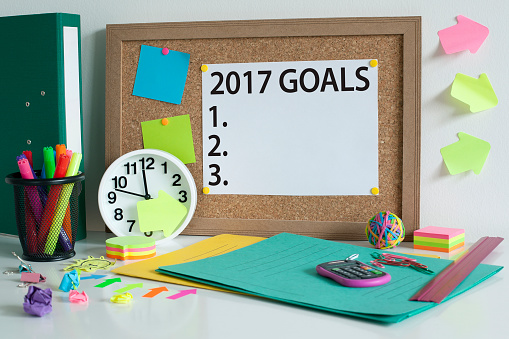 Keeping a full service IT person or team on your staff in-house can be a costly expenditure, especially for small businesses. Technology is advancing, along with ad hoc specialist services and outsourcing capabilities which make hiring a third party IT service provider more attractive. The skills required to handle network administration duties and management of IT services are prompting more companies to turn to a managed service provider to handle their needs quickly and economically.
Especially in terms of accounting firms, that may lack the manpower and budgetary capabilities of employing full time IT staff that can accommodate everything from email connection problems to large scale technology strategy and planning, hiring a managed service provider can incorporate those elements at a more feasible cost while allowing you to take advantage of the services you really need. An outsourced provider can also help bring your technology plan up to date and aligned with your future business needs.
A managed service provider's main function is to oversee your company's IT framework. Many accomplish this through network operations centers, remote service desks, escalation and reporting procedures and dedicated project teams or account managers. They can help transform your business and reduce the time spent on flagging up and following through on problems.
Your accounting business can stay more current by setting your IT requirements for the coming year. Having an idea of what kinds of IT services that will best help you can make working with a managed service provider even easier. There are currently a vast range of options that can benefit an accounting business, from email management (hosted or online), to virtualization technology, anti-virus usage and administration, event and meeting scheduling, patch management, system back-ups and recovery methods, workstation and server problem assessment, hosted applications and infrastructure management and initiating and servicing documentation and reporting platforms and beyond. Hiring a network administrator who has specialist knowledge of all of these aspects allows you to tailor which services can best server your firm. Keeping these aspects in mind while you search for an interview a potential managed service provider will start you off on the right foot.
In much the same way as more and more clients are relying on cloud-based services to outsource specialist tasks, a managed service provider is just another way to streamline operations, save time and better utilize budget to handle your company's digital needs. Hiring an experienced managed service provider can help to increase your business' output in the new year and allow you the time and budget to potentially scale up in the future.