Omaha IT Support Provider Looking to Help Businesses Ring in the New Year Right With Strategic Tech Planning InfiNet Solutions, An Omaha IT Support Provider Outlines 5 Technology Considerations Every Business Should Be Making This January
The team of IT experts at InfiNet Solutions are looking to help businesses get off to a great start in 2017 by taking holding of their technology and rethinking the way it can support business goals. To bring their expertise directly to local business professionals, InfiNet Solutions has put together a fool-proof, 'Top 5' list of considerations to help entrepreneurs develop current tech strategies for 2017.
Strategic IT 
First and foremost, every business should develop a strategic approach to managing technology and harnessing its power to support business goals. Often, the best way to ensure that IT supports business missions is to partner with a technology expert or advisor to help chart the course and develop a customized and strategic technology plan for 2017.
Collaboration
The next consideration to be made is all about collaboration – collaboration of resources, team members, and external partners. Depending on the specific needs or challenges of any given business, it is critical that resources and team members collaborate in the spirit of continual improvement and innovation.
Communications
Communication is fundamental to the day-to-day functioning of any business. Ensuring that communication resources and strategies are up-to-date, easy to use and innovative is crucial to maintaining a productive work environment. Making considerations for how communications processes can be optimized and streamlined using technology is an important factor for all business professionals to make this year.
Technology Security
It's becoming more and more common to hear stories in the news about businesses who have been attacked and severely impacted by cyber criminals. Cybercrime is getting more prevalent and increasingly sophisticated every day. Staying informed and protected is crucial to sustaining business in a modern tech world.
Business Continuity
No matter how protected and prepared a business may think they are, disasters still happen. When this occurs, it is critical that businesses have disaster avoidance and recovery resources in place. Making considerations for business continuity plans can help business professionals feel more prepared for the unfortunate cases when business systems or data do fall victim to attack.
InfiNet Solutions is committed to helping business professionals optimize their goals by optimizing technology. Their team of experts has the knowledge and resources to help businesses in any stage of technology planning and strives to develop technology plans that are strategic and customized to support any business' unique needs or challenges.
If you'd like to connect your business-minded audience with more information about creating a rock-solid technology strategy for 2017, please don't hesitate to reach out to Michael Johnson, Vice President and Owner at InfiNet Solutions to learn more about strategic tech planning in the new year.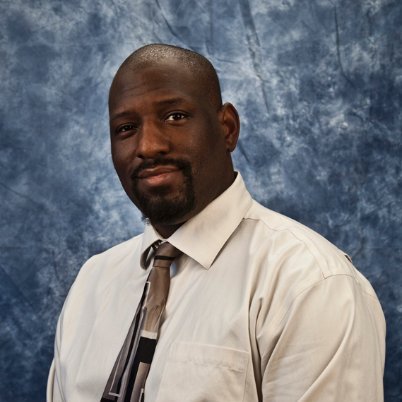 Michael Johnson, Vice President and Owner
InfiNet Solutions
(402) 895-5777
[email protected]
www.omahaIT.com