Five Ways To Revolutionize Your Business With Office 365 Highlights of five Microsoft Office 365 updates that can help your company run smoothly
Microsoft's Office 365 is proving to be indispensable to businesses of all kinds for the multitude of services that it offers to streamline and organize administrative processes.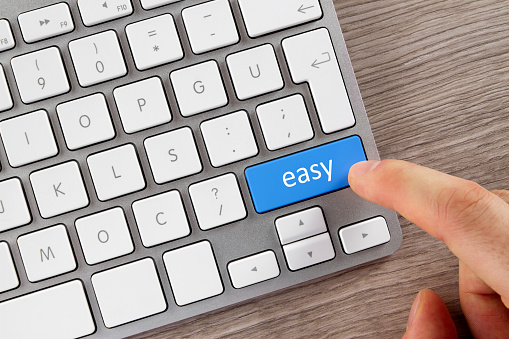 Updates to Office 365 at the end of 2016 have made the software even more useful to revolutionizing your business. We examine the top five ways.
1. OneDrive
OneDrive for the Business admin center has rapidly developed with Office 365 over the last year. Earlier Microsoft introduced new features for IT admins and users and expanded on platform offerings across the web, mobile, and sync. Though demand for more fuss-free administration has prompted the introduction of the OneDrive admin center which makes it more productive to manage OneDrive for Business. The new OneDrive admin center can be accessed at onedrive.com/admin while it is still being reviewed.
2. Microsoft Teams
Microsoft Teams, which was introduced in November 2016, is a chat-based workspace offering in Office 365. It is designed to promote team synergy and efficiency while working with Office 365. Admins are able to validate and supervise Microsoft Teams from the Office 365 admin center, streamlining operations into a more cohesive function that can save you time and effort in connecting. The service can be enabled for an entire organization and then configured to suit your individual business needs, ranging from feedback to meeting screen sharing to notifications.
3. GigJam
GigJam improves both privacy and productivity at the same time, by assisting in your work but allowing you to share only what information you want across multiple users, both internally and externally. Microsoft has updated GigJam to enable you to enable it straight from Office 365 Services and Add-Ins page in the admin center.
4. Service Health Dashboard
Microsoft Office 365 new service health dashboard has been rolled out to First Release users for now. The new dashboard allows users to analyze more comprehensive service health insights unique to your organization. It also makes it simpler to single out pertinent issues by highlighting critical business outages from less significant ones and organizing them into two different categories: advisories and incidents. The new dashboard view makes it much easier to determine the most up-to-date and critical details and recognizes how they will impact on your company by showing you what users might be affected. This is a dream for admins who need to be the first line responders to service issues so that they can enhance your internal support and improve the overall experience in the long run. The dashboard's new rating system also allows admins to send more accurate feedback on the information they've been given. Admins are also granted rights to a searchable history showing all incidents and advisories over the past month.
5. Reporting
In the coming months, Microsoft plans to roll out additional updates related to reports that focus on customer usage of OneDrive for Business, SharePoint, and others. There are also plans in the works to roll out new public APIs that will allow admins to acquire usage data and incorporate it into more custom applications that can be tailored to company specifics. The new updates will go a long way in revolutionizing the way your business runs and achieves future goals.